Water Soluble Fertilizer Benefits:

100% soluble nutritional foliage spraying that can be applied to fruit and offer crops nearing maturity. There are very little or no visible residues at harvest. Safes and availabilities for many different species and sizes of plants grow together in green houses and nurseries. Contain elements which provide the entire spectrum of nutrients needed for a wide variety of plants.
Providing immediately available nutrients for plants, and particularly they are suitable for fast growing field, such as vegetables and nursery crops.
100% soluble and does not need to be agitated in the tank.

Formulas could be compatible with most common pesticides and fungicides - especially suited for aircraft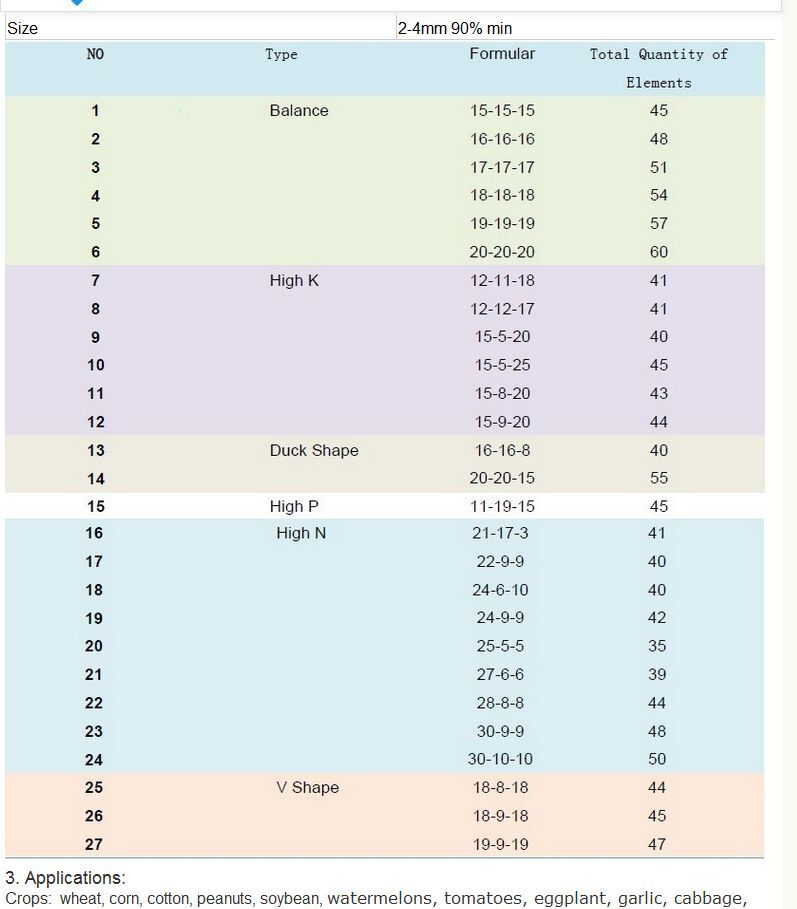 name:

npk 5-5-40
packing:

9.9kgs
water solublility:

100% water soluble